Services
We are pleased to offer you, our member, the following services, resources, and discounts: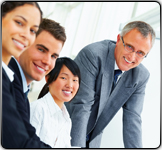 Notary Public
The credit union has three notary publics on staff. We'll be happy to notarize documents for our members at no charge.
Travelers Checks
Travelers checks make traveling more enjoyable with peace of mind. Travelers checks can be replaced if lost or stolen and are accepted world-wide. Best of all, they are free to our members.
Six Flags Tickets
Reduced rate daily and season passes are available. Please call us for pricing (205-956-0678).
Visa card info on-line
Access your current Visa account information at www.ezcardinfo.com. This website gives you 24 hours / 7 days a week access to your Visa account. To report a lost or stolen card, call 1-800-808-7230.
Prevent Visa fraud
If you use your credit union Visa card for on-line purchases, please go to www.visa.com/verified & click on 'card issuers' link. Registering your card will help prevent unauthorized transactions from taking place.